Singing River
Property Inspections
We pride ourselves on a thorough inspection that protects our clients. Click here to learn more about how we perform our inspections.
We are not a franchise – we are your neighbors. We work closely with our clients, and we have deep roots in the community. Click Here to learn more.
We are here for you – before, during, and after your home inspection. Click here to contact us 24/7 using our online contact form.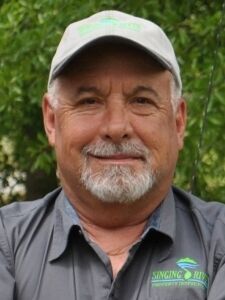 Thorough Home Inspections by Singing River Property Inspections
My name is Kel Thomas, Certified Professional Home Inspector here at Singing River. We are not your average home inspection company – and we do things a little different here.
We spend a great deal of time with you before, during, and after your home inspection. We start by reviewing the inspection agreement with you, typically a day before we perform the inspection. We work with you during the inspection as well, answering you questions and showing you how your home works.
After the inspection, we make ourselves available for months and even years after your home inspection.
We are not just a home inspection company. My family and I are your neighbors and friends. We run our business like we will see you in the store every week – because we likely will!
What is Included on Our Inspections
Our home inspections are designed to not only be thorough, but also informative.
We cover all of the major systems of your home, including the roof, exteriors, interiors, structure, heating, cooling, electrical, plumbing, and more.
We encourage you to be on site with us during your home inspection, so that you can have the opportunity to ask questions.
We work hard to make sure you understand everything in your report.
Finding a Truly Local and Experienced Home Inspector Has Never Been Easier
We are residents of the Shoals Area, and we have inspected homes for home buyer just like you for many years.
Singing River Is Operated Out of The Shoals Area
I am honored to serve the Shoals area with high quality home inspections and commercial building inspections.
Contact Us for YOUR next home inspection! We are licensed, InterNACHI Certified, and focused on protecting you and your investment.
Kel Thomas, Alabama License # HI-4205
Singing River Property Inspections Florence, AL
Email: kt@singingriverinspections.com
We are "local and organic". We have built our business out of being real people – caring about each and every client.
A house is not just a house – it's your home. We keep that close in mind with every home inspection that we perform.
Normal business Hours
Mon. – Sat. 8 am – 8 pm
Your satisfaction is of the utmost importance to me. Please feel free to contact me with any questions you might have regarding your inspection needs. If I am temporarily unavailable to take your call or respond to your email, please leave a message and I will contact you.
Thank you